New Website Launched for Franklin Financial Group!
Franklin Financial Group just launched their beautiful new website and we LOVE it! Take a minute to see why we are so proud of our client's new site.
Franklin-Benefits.com was designed to seamlessly pair with its parent site of Franklin-Group.com. This single long-page design shows off a gorgeous video of Baltimore, Maryland's Inner Harbor a sunset. Also unique to this site is a "Client Spotlight." Featuring one of Franklin's clients with a brief introduction, this section links back to the client website and includes a coupon code for a website-only offer.
Do yourself a favor and spend some time browsing by through this unique site by clicking the image below–and maybe do some online shopping at the same time!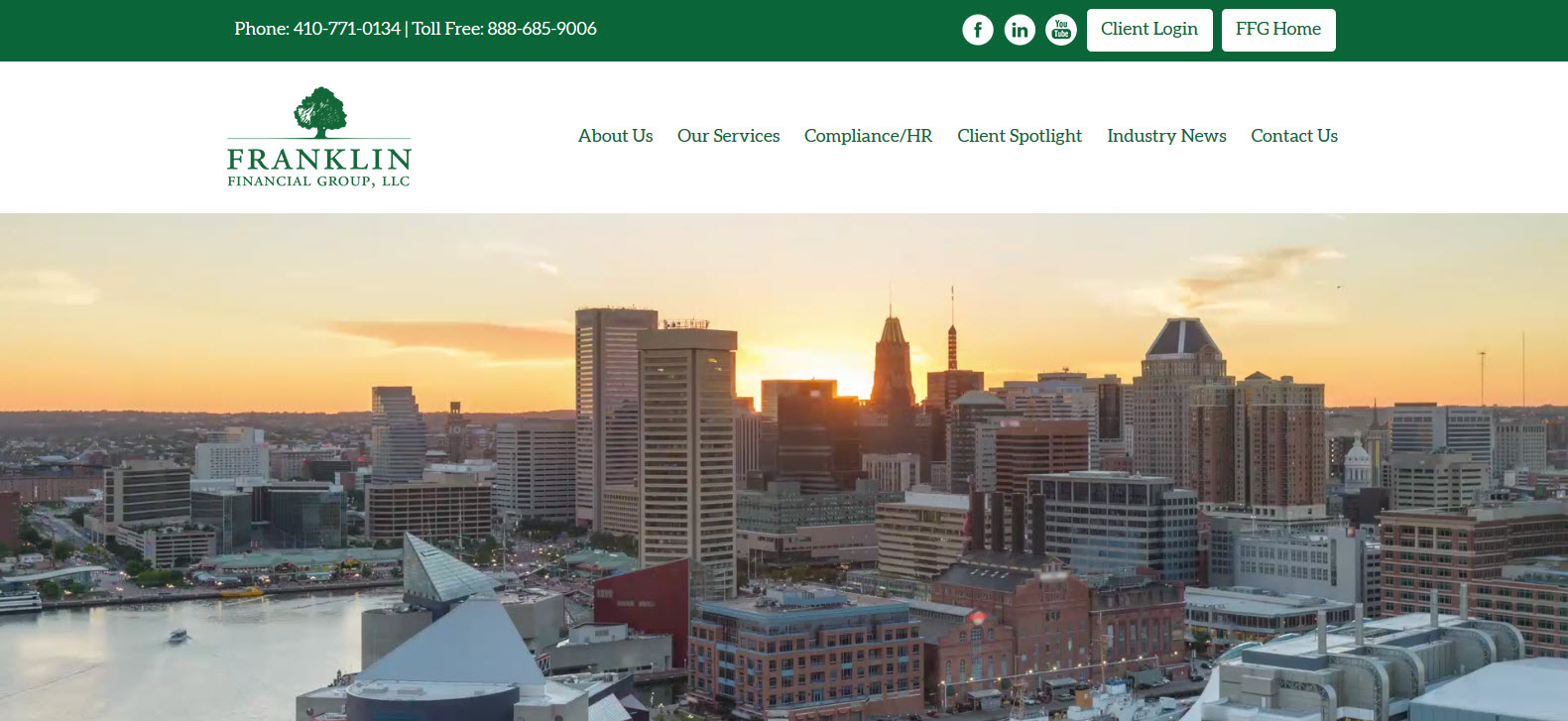 Check out the website at franklin-benefits.com
Contact us to learn more about custom website design, SEO optimization, email marketing, and social media solutions!