New Website Launched for Managed Benefits!
eTekhnos is proud to announce the amazing new Managed Benefits website!
ManagedBenefits.com unites distinctive hometown video footage with a contemporary single long-page design.This fantastic new site introduces an extensive Training and Resources section with a large library of content. Clients will be able to access this new section with ease on their laptop or mobile device with mobile viewing optimization.
Take a look around this new site and see for yourselves why this is one we are very proud of showing off!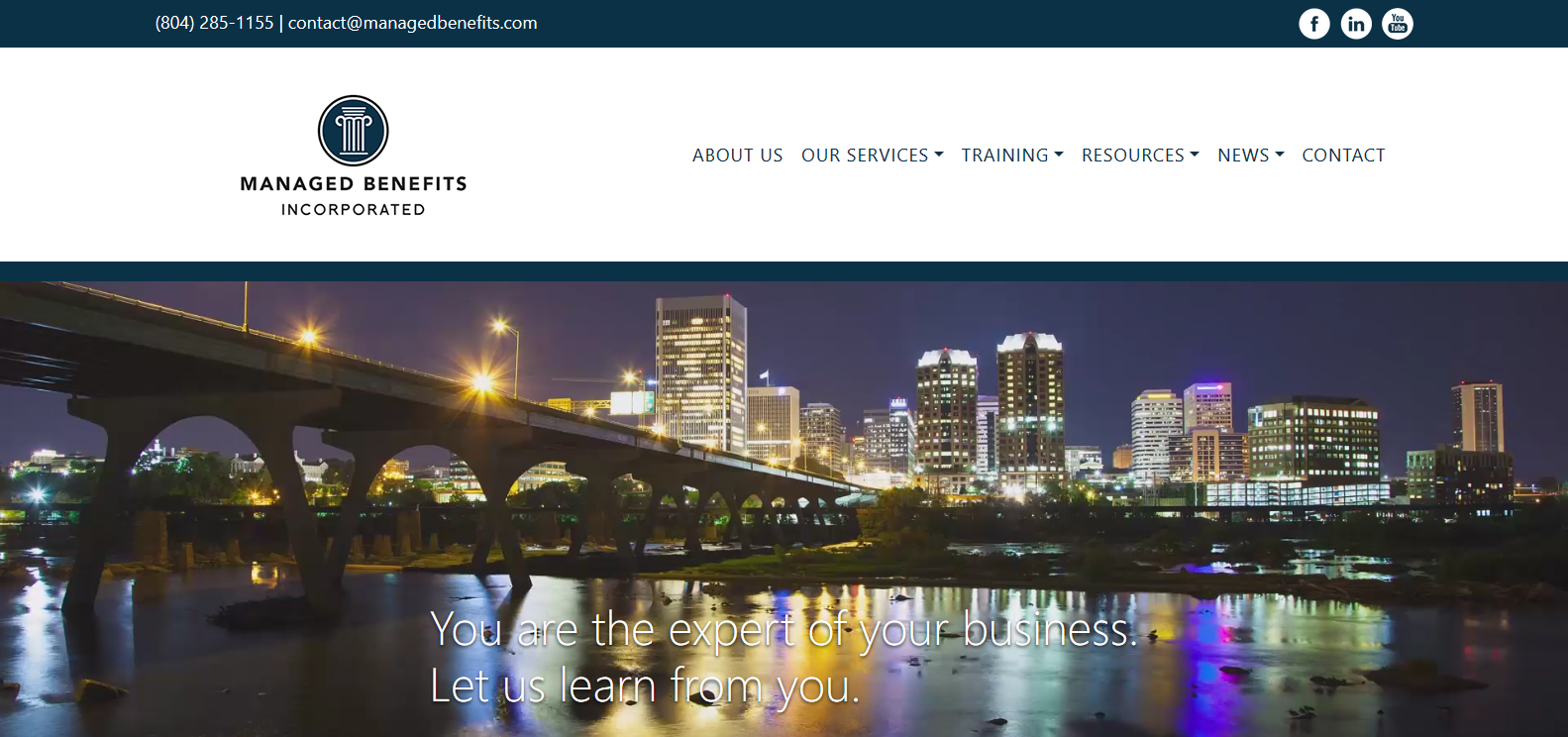 Check out the website at managedbenefits.com
Contact us to learn more about custom website design, SEO optimization, email marketing, and social media solutions!