Cover 2 Consulting Website Launch
We are proud to announce the launch of the new Cover 2 Consulting Group website!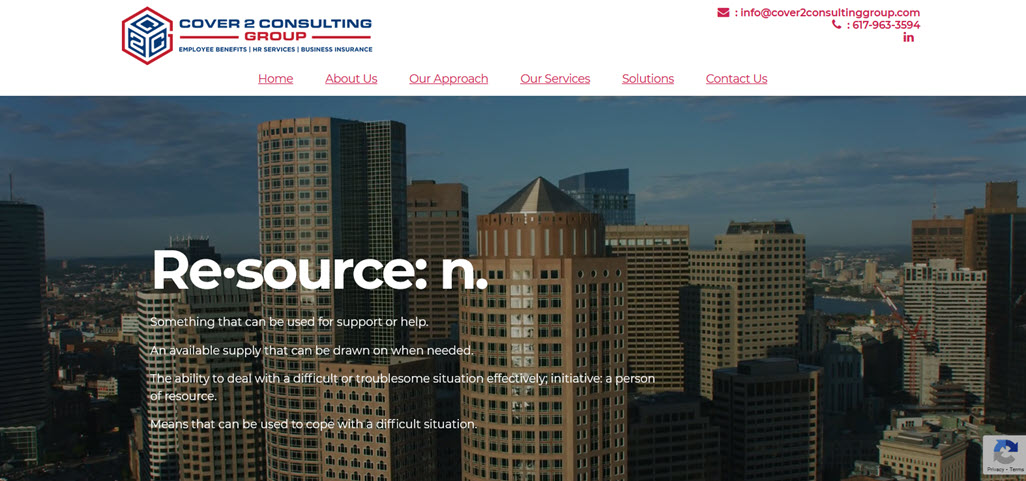 The features of their new site include:
Banner footage of Boston skyline
Two embedded videos explaining their HR Compliance Services and Benefits App
Unique graphic highlighting their specific client approach
Link to their Calendly app to easily schedule appointments
Click HERE to view this gorgeous new website now!
We are here to help you create the website you've always wanted. Contact us today for a free no-obligation consultation at info@etekhnos.com.