New Website Launched for Acadia Benefits!
Acadia Benefits, located in beautiful Portland, Maine, launched their new website this month! Their new site features stunning, distinctive images on the home page to separate informative sections of text. The single long-page design allows for mobile viewing optimization so that clients can easily scroll through the page while on the go. The Customer Resource Center is extensive and contains a large library of United Benefits Advisors (UBA) content.
Take a look around the new site by clicking on the image below: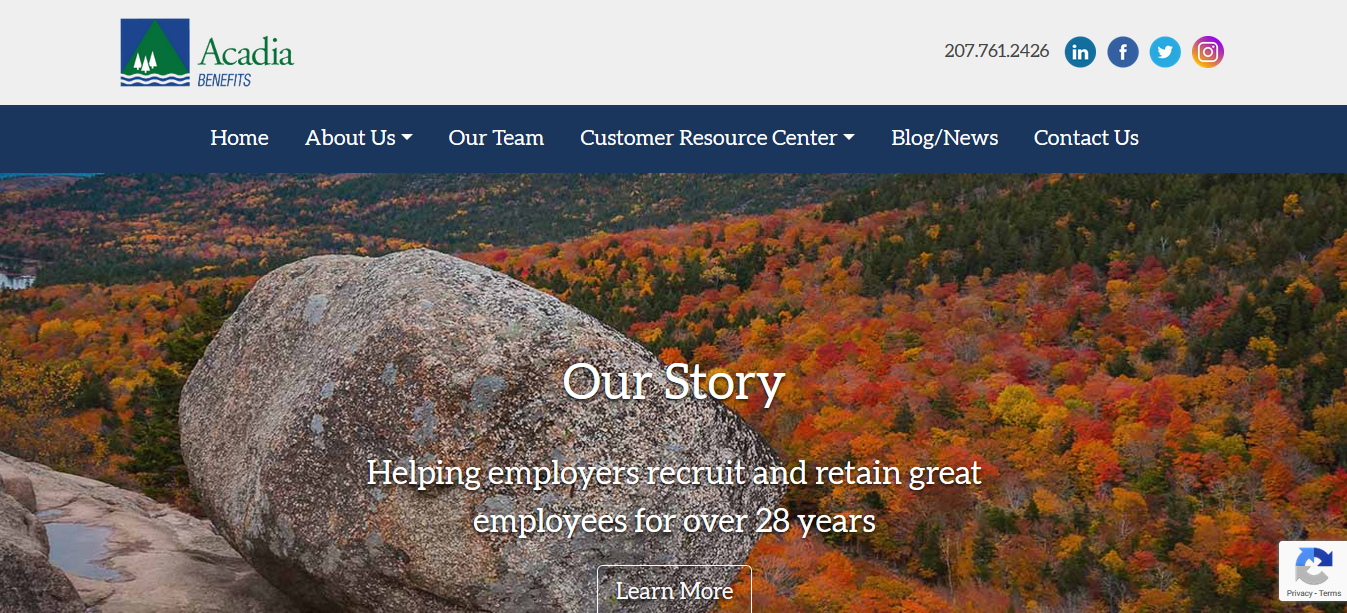 Check out the website at acadiabenefits.com
Contact us to learn more about custom website design, SEO optimization, email marketing, and social media solutions!