New Website Launched for Terrill Insurance Solutions!
Terrill Insurance Solutions recently launched their new website and we are so excited to share it with you!
The new TerrillInsuranceSolutions.com showcases the best of this benefits agency–their people!  Utilizing a single long-page design, it features professional pictures of each staff member that flip to a casual picture highlighting the personality of that person.
Also included in their new design are custom "Schedule An Appointment" buttons throughout the site to help potential clients quickly reach out to a team member at Terrill. But don't just take our word for it–click on the picture below and take a look for yourself!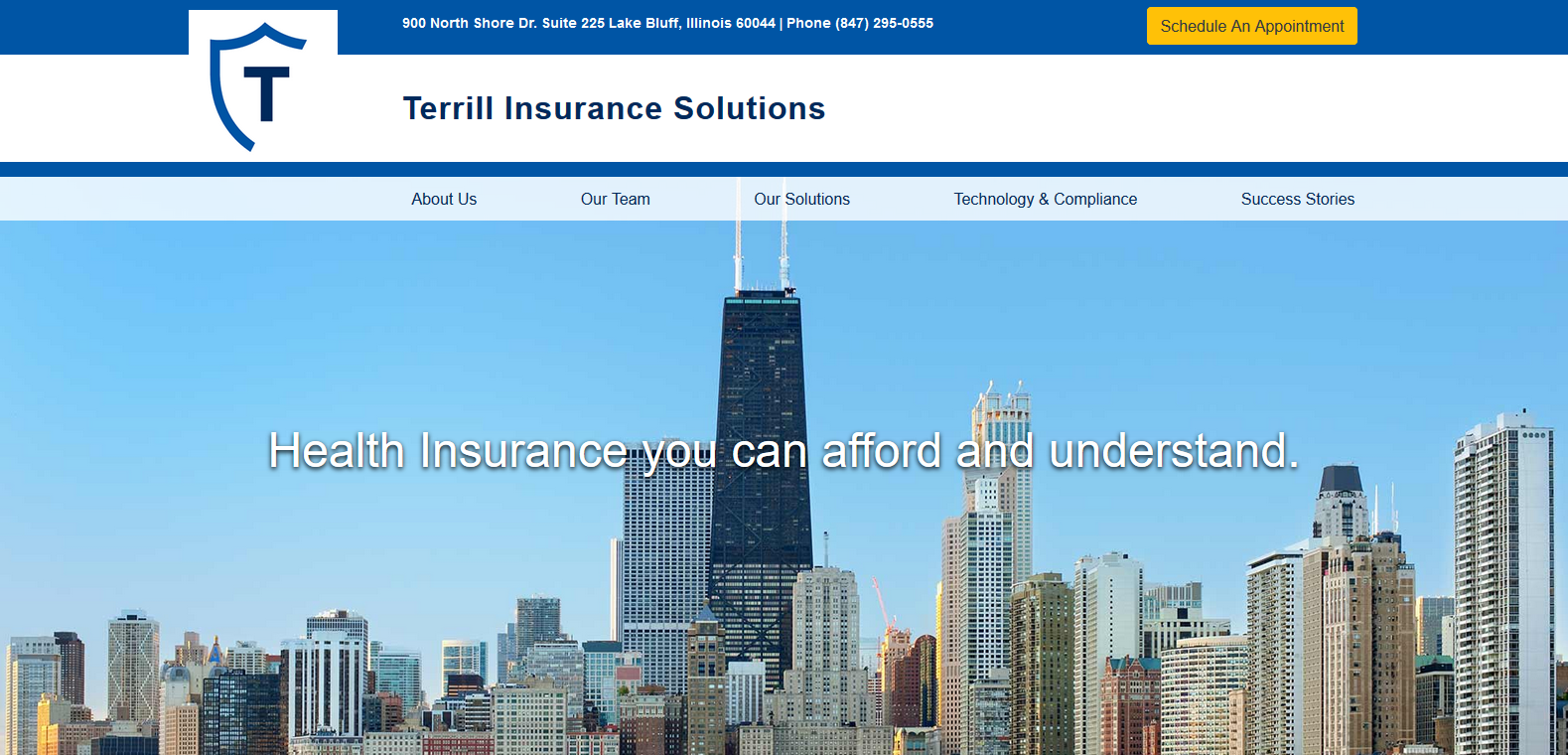 Check out the website at terrillinsurancesolutions.com
Contact us to learn more about custom website design, SEO optimization, email marketing, and social media solutions!