Website Launch for SBC!
We are so excited to show off Stephens, Bastian & Cartwright, LP's new website! Based in Decatur, Texas, their approach is strategic, consultative, educational and analytical.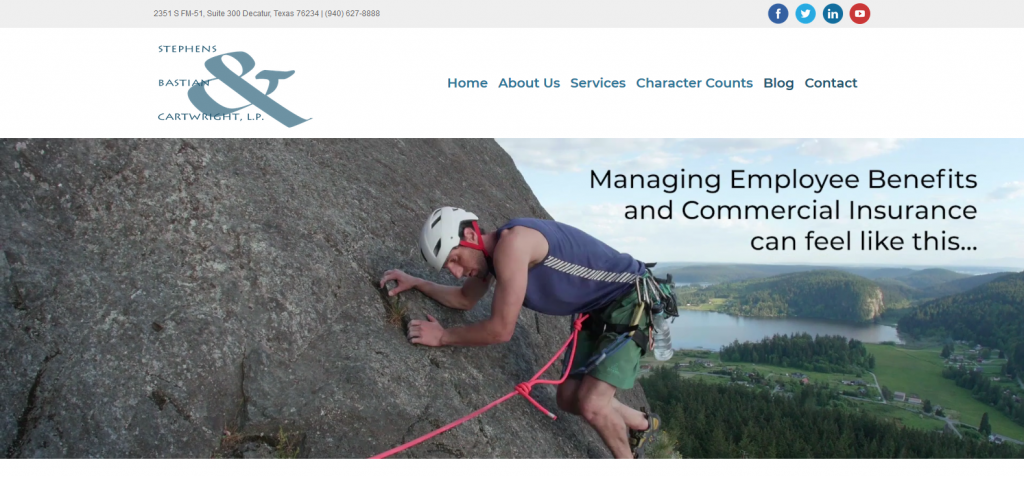 Visit the site at sbcinsurance.net!
Contact us to learn more about custom website design, SEO optimization, email marketing, and social media solutions!