3 Ways Social Media Helps Employee Benefits Firms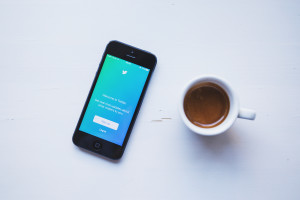 In the world of employee benefits, we know that relationships are key. Particularly for independent firms, a new client is more likely to be obtained through a game of golf with a current client who knows local business owners than by a YouTube video explaining an online enrollment process. However, companies that do this type of B2B marketing can highly benefit from a robust social media presence, and we're here to tell you how with three simple points:
Increase Relational Reach
Most professionals today have accounts on LinkedIn if not Facebook and Twitter. These three big social media channels offer a unique opportunity to nurture current business relationships and foster new ones. Becoming a part of industry groups on social media helps your business see who else is in your field with whom you could build partnerships or share services and keep up with what your current clients are doing both in business and in the community.  With private messaging, industry groups and platforms for public sharing, it's easy to make initial and continuing points of contact with both current and prospective clients.  Don't stop at just a business page – drive engagement by posting, sharing and connecting through your personal account and encourage your employees to do so as well – this adds an extra relational aspect to your brand which shows you personally care about your clients.
Become Industry Experts
One of the biggest things social media can do for your brand is add credibility as an industry expert through the content you post, thus giving you more opportunity to develop relationships with a larger pool of people. Start by creating a blog post a few times a month that educates about a unique service you offer or explains an aspect of employee benefits that is often confusing to clients. The key is to offer content that is engaging, educational and gives value to the reader – this should not be a sales pitch – quality content will bring a reader back for more. Share this post on your company and personal LinkedIn, Facebook and Twitter accounts and encourage employees to do the same. Reply to comments and shares with a personal note of thanks or a follow up question to foster engagement!
Offer Creative Content
We know it's important to create original content, but what does that look like? Start with a blog. Write succinct posts about topics relevant to your industry, but don't be afraid to think outside the box a little bit.  We all know employee benefits topics can get boring, but what about doing a profile on an employee who has benefited from a client's wellness program that your firm set up?  People want to hear her story. As you get more comfortable, explore other mediums.  Share photos from company workshops or community events where you were participants or make a short video explaining a commonly misunderstood aspect of employee benefits packages. And don't worry – if you don't know where to start with creating content, there are companies to which you can outsource that will help you find the perfect way to share your story as an employee benefits broker.
Social media is increasingly becoming a vital tool in how we do business in today's economy.  By understanding and implementing these three concepts about how to use social media in the employee benefits field, you can expand your relational reach, establish your business as an industry expert and offer diverse creative content that sets your brand apart and generates client loyalty.